Looking for a person to take over this Wiki. Contact Monochromatic Bunny if interested!
The ABC Channel Wiki is a comprehensive data base focusing on the ABC Channel's shows, actors, characters, and more.
This is an unofficial ABC Channel wiki run by fans. ABC Channel Wiki was founded on February 15th, 2016, and currently has 64 articles.
Recent changes • All pages • Statistics
Pages: 64 • Files: 113 • Edits: 6,438 • Active users: 1 • Sysops: 3
Affiliations
---
Affiliation requests for the ABC Channel Wiki should be sent to Monochromatic Bunny!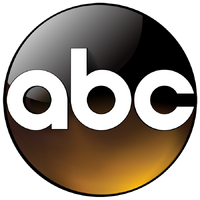 NOTICE*
---
The ABC Channel Wiki is not affiliated with ABC or ABC Studios. All trademarks, copyrights and/or legal ownership of items are property of their respective owners. This wiki is just an extensive database filled with information about shows on the ABC Channel. Every piece of information here is for the fans!
Featured Show
---

Once Upon a Time is an American fairy tale dramatic series that premiered on October 23, 2011, on ABC. The show takes place in the fictional seaside town of Storybrooke, Maine, whose residents are characters from various fairy tales transported to the "real world" town and robbed of their real memories by a powerful curse. Episodes typically feature a primary storyline in Storybrooke, as well as a secondary storyline from another point in a character's life before the curse was enacted. The show airs Sundays at 8:00 pm ET/7:00 pm CT.

MORE
Poll
---
<pollsnack hash="q7cfo5mu" height="495px" />
Community Messages
---
ABC Channel Wiki
Hey, welcome to the Wiki! The ABC Channel Wiki is looking for more active contributors to create content pages about shows, actors, characters, or anything on the ABC Channel!
Our Wiki is available to anyone and everyone. Anyone can edit this Wiki, so stop on by! I'm sure we have information on one of your favorite characters or shows!
Community content is available under
CC-BY-SA
unless otherwise noted.